---
OpenERP 7.0 compared to OpenERP 6.1
---
Introduction to new features of OpenERP 7.0 and changes from OpenERP 6.1. This is a functional video that i found on youtube and my comments on OpenERP 7.0
OpenERP 7.0 – Introduction to new features
Top 5 features
1. New web interface
In OpenERP 7.0 there are a lot of changes to the web interface. On my first look it was strange for me but as i continue working on it I'm finding it more and more useful. This reminds me on the migration from Office 2003 to Office 2007. The interface is simplified and much easier to navigate. I'm not quite there but I'm starting to love it.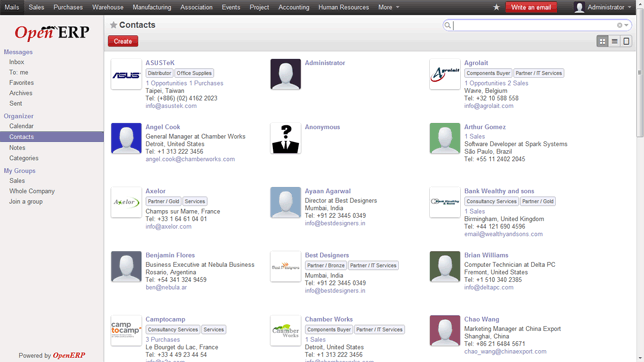 2. Module configuration
Compared to OpenERP 6.1 in OpenERP 7.0 the module configuration has been made very easy and it is divided into applications and with few simple clicks you can customize your application flow.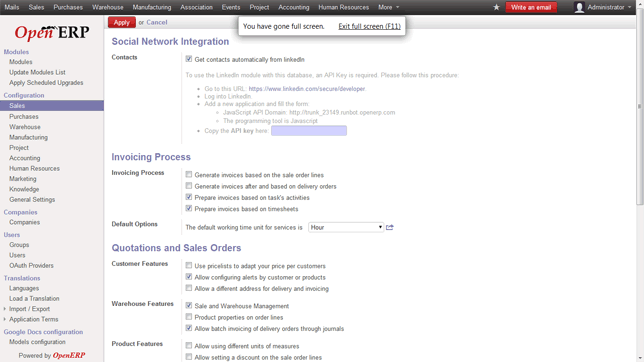 3. Reporting section
I love the part that you can customize the dashboard very easy and that all the reports are in one place. Since ERP is a Manages software usually the Manages want to look at different pars of the company Sales, Purchases, Warehouse etc. it's very handy to have them into a separate tab and with few clicks look at all of them.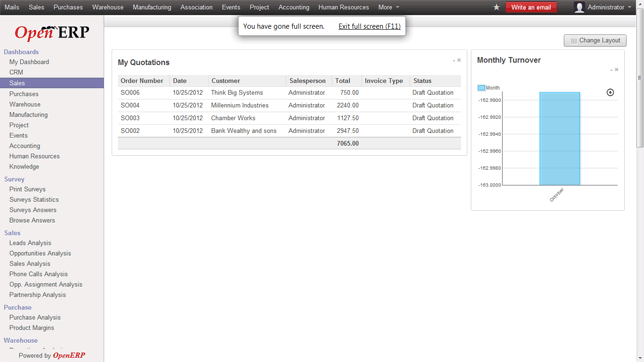 4. The feeds flow
This is a neat Manager feature for following the employees and also as a easy reminder of following your own work.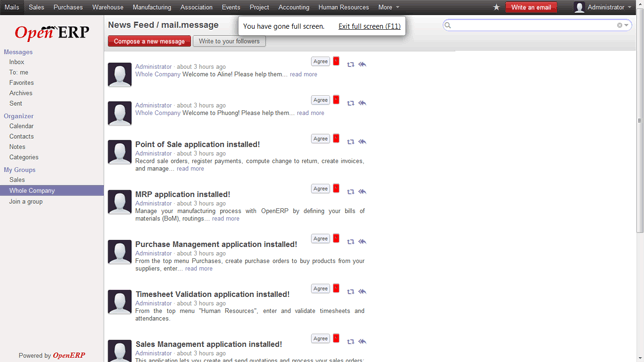 5. Search bar
The search bar has been made perfect from user point of view and from developers point of view. The search results are grouped to menus and sub-menus and are instead of taking space on your browser it's compact and neat.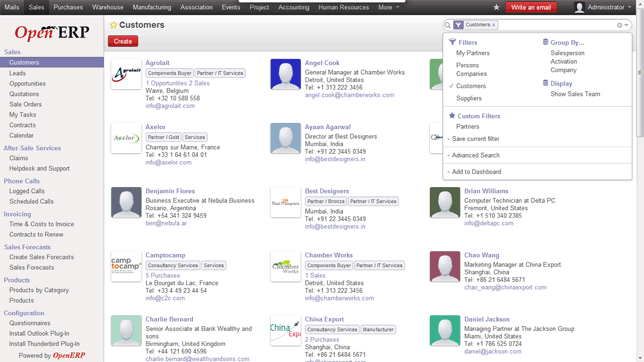 OpenERP has been announced to be released on December 15th 2012. Till then we can play around with the trunk version.
OpenERP: http://www.openerp.com/
---
---